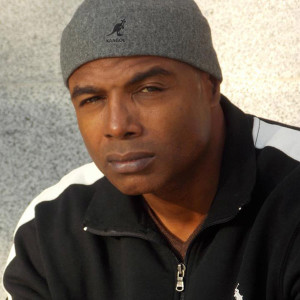 Who is Clever Jeff?

Song writer, producer, rapper, singer, DJ, emcee

What kind of music does he make?

Hip-Hop, Deep House, Soulful House, Classic Soul, Jazz

Clever Jeff's sound is a fusion of hip-hop, jazz, and soul. In 2013 he began working with faster beats per minute and the house and disco sounds that came out of Chicago in the late 70's and early 80's. He makes great music of all varieties, and it is impossible to put it into one category.
If you are looking for adult contemporary or alternative hip-hop music which is all honest expression. Melodic, street-wise and socially-conscious…luxury sports sedan music which entertains and heals the soul…. you'll find something here that you will love.
"Music should be like life – different moods and vibes. When I make music I want to soothe the souls of the people and open some minds to the truth."

JazzHopSoul Album (Classic)
Soul Music – Clever Jeff Soul
Soulful House/Deep House – House of Clever
Hip-Hop Music – Clever Jeff
Visit the official Clever Jeff page on Facebook for access to free downloads, streaming songs, and updates on new releases as they are available.

Stay tuned for new music, videos, and more!

What is Adult Contemporary Hip-Hop and Soul Music?
Adult contemporary music is music for a mature audience. This does not mean an old audience, but an audience that appreciates socially conscious and thoughtful music and lyrics. This is music that moves you, entertains you, heals you, and uplifts you. It also has a dynamic message. Adult contemporary music draws you in, engages you and gives you something to think over as you listen. Because it engages both your mind and your soul, it is memorable and is a music that you can connect to.
What is Alternative Hip-Hop?
Alternative hip hop (also known as alternative rap) is a subgenre of hip hop music that encompasses the wide range of styles of hip hop that have not become identified as mainstream. AllMusic defines it as follows: "Alternative rap refers to hip hop groups that tend not to conform to any of the traditional forms of rap, such as gangsta, bass, hardcore, pop, and party rap. Instead, they blur genres – drawing equally from funk and rock, as well as jazz, soul, reggae, country, electronic, and even folk."
What is Socially Conscious Hip-Hop
Socially conscious hip-hop describes music and artists whose lyrics address social issues and situations. It also captures culture, sometimes religion, and every day lift. It uplifts. It does not demean, it does not hate women, it does not kill, it does not think its a gangster, and it does not tear people down. Its often controversial and it struggles to get main-stream air play. But that is the beauty of hip-hop, it is not main-stream and it should never be. Keeping it popular, viable, yet underground is what will keep hip-hip alive.
Read More