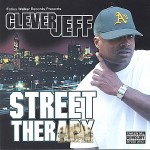 Clever Jeff's "Street Therapy" album moves the feet, soothes the soul, and inspires the mind.
Street Talk Magazine calls it: "captivating and engaging, a must have in your collection."




---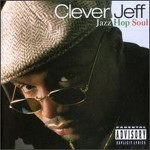 Jazz Hop Soul was Clever Jeff's first album, released in 1994 when he was with Quest records, AKA Warner Brothers, in 1994. It is a classic fusion of jazz, hip-hop and soul music.


Listen and Download Music
[recent posts = -3]